Professional Services : Costs
Vehicle Dealer Training Programs
SPECIALIZED VEHICLE INDUSTRY TRAINING: Vehicle Internet Marketing AND eBay®Motors Vehicle Auctions: $2500.00
TRAINING TO BECOME AN AUTO DEALER; SUCCESSFULLY SELL VEHICLES ONLINE
For more information, call 321.574.4910 Ext. 1
eCommerce, Internet
eBay® Business
eBusiness Development
Success Services
---
eCommerce, eBa®Motors,
eBay.com and Internet Business
Consulting Services
Development Consulting - One-on-one, or Team
Auction Advisors
Professional guidance and assistance from successful experienced eBay® Auction Power Sellers.

On-site hourly rate: $200 (US)
Plus travel expenses (if 30 mi out of area)
Telephone hourly rate: $100 (US)

See prepaid tutoring packages for other possible options than can also include training
Business Consulting
Personal Tutoring
Internet Business Development Consulting

Professional consulting assistance from successful experienced Internet Business experts & eBay® Power Sellers.

On-site hourly rate: $250 (US)

2 hour minimum
Plus travel expenses (if 30 mi out of area)

Telephone hourly rate: $125 (no minimum)

Prepaid Time Tutoring Packages

One-on-one telephone and simultaneous live web conference, or multiple people on phone line and simultaneous live web conference
Blocks of time - telephone (on call as needed)

5 Hours tutor time/ $450 ($90 hr)
10 Hours tutor time/ $750 ($75 hr)
20 Hours tutor time/ $1200 ($60 hr)
Initial Consultation is no cost.
Contact us for a no cost consultation.
Your success ... is our only goal!
---
Ad Listing Layout
Professionally Designed
eBay® Ad Layout (consult, layout design): $950

One custom layouts used for all eBay®® listings
Layout custom based on your input and needs, designed by one of our staff artists/web designers/programmers.
We can program code the layout to work with your listing management system if you are using one that accepts completely custom layouts.
In the layout, we also incorporate keyword marketing copy and easy bookmark access to separate sections for your policies, FAQ, Legal.
Contact us for a no cost consultation
---
eCommerce Web Store
Development & Design
Portfolio Samples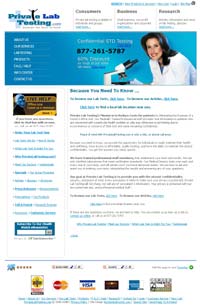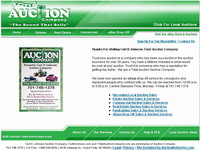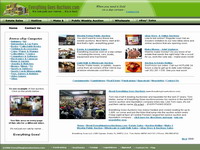 We can train you and your staff how to easily manage every aspect - and have you up and running fast.

Capitalize on the power of the Internet
Please contact us for a no cost consultation to discuss how your specific business needs and goals can be met. No question is too small. Really!
eCommerce, Internet Business,
eBay® Business
eBusiness Store Building
Corporate Training
---

eBay® Store Development & Design
Portfolio Samples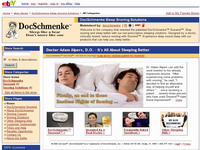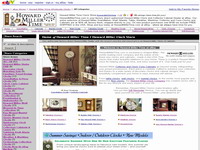 eBay® Store Build & Manage It Training

Design and build your eBay® Store for your business.

Includes Planning & Design

Initial consultation & planning session
- Flowcharting and planning of store layout
- 1st draft store layout design concept
- Unlimited revisions of text and graphics on your store layout until design approved.
- Creation of button, navigation graphics, other common page elements.
- Create all store pages, linked to categories
Production:
- Convert and optimize graphics, photos and text from customer's existing source materials (advise on content creation).
- Flow all customer-provided text and images content into store pages.
- Link all sections and pages to main store navigation (navigation at both header & footer).
- Create animations and/or effects as required by design concept.
- Program basic scripts required by site plan (advance scripting is available - extra cost is based on programming rate of $225 for actual hours).
- Test all store pages and 20 category pages, forms and functions to ensure compatibility with common browsers and platforms.

"Basic" 5 page eBay® store: $950 (US)
"Premium" 10 page eBay® store: $2,350 (US)
"Anchor" 20 page eBay® store: $5,900 (US)
Search Engine eBay® Store Keyword Optimization
Understanding keywords - You must get your web store, products and auctions found! Your position in the Search Engines will make or break your sales success.
We have the professional specialized help you need!
Professional guidance from successful experienced Internet Business eCommerce experts & Power Sellers.

eBay® Store Search Engine Optimization Service: $495
On-site Search Engine training rate: $250 Hr (US)

2 hour minimum
Plus travel expenses (if 30 mi out of area)

Telephone hourly rate: $125 (US)
See Business Consulting/Personal Tutoring
Design eBay Member "About Me" Page: $150


Consult & Design Your Company Policies, Frequently Asked Questions and Legal Policies Page: $500

Business legal counseling is not part of our service


---

Corporate Internet
Business Training
eBay® Business Training
We train you and/or your staff how to easily manage every aspect - we have your business online, and selling fast.
On-site staff training: $250 hour (US)

2 hour minimum
Plus travel expenses (if 30 mi out of area).

On-site Corporate Training day rate: $2,000 (US)

Plus travel expenses (if 30 mi out of the area)
PC Labs at the Internet Business Education Institute available, or technical setup can be done at your facility.
On-site training setup costs are based on actual hours and hardware or technical aspects necessary to setup.
Teleconference & Online training available.

---

Train The Trainer
Business Development Program
You can learn to train and educate others on selling at eBay®, on the Internet, how to start and manage an Internet business, how to increase their Internet sales, manage and grow their customer base, and much more.
You spend a week one-on-one with Internet Business Educator and Consultant Tom Burke, training, guiding and providing you with the tools to start your own Internet Business & Education Training company. You can teach our courses, custom training matched to your needs. Contact us for more information.
Our focus in all of our professional services is obtaining your goals, simplicity for your customers use and best presentation of your products and services. Contact us for a no cost consultation.